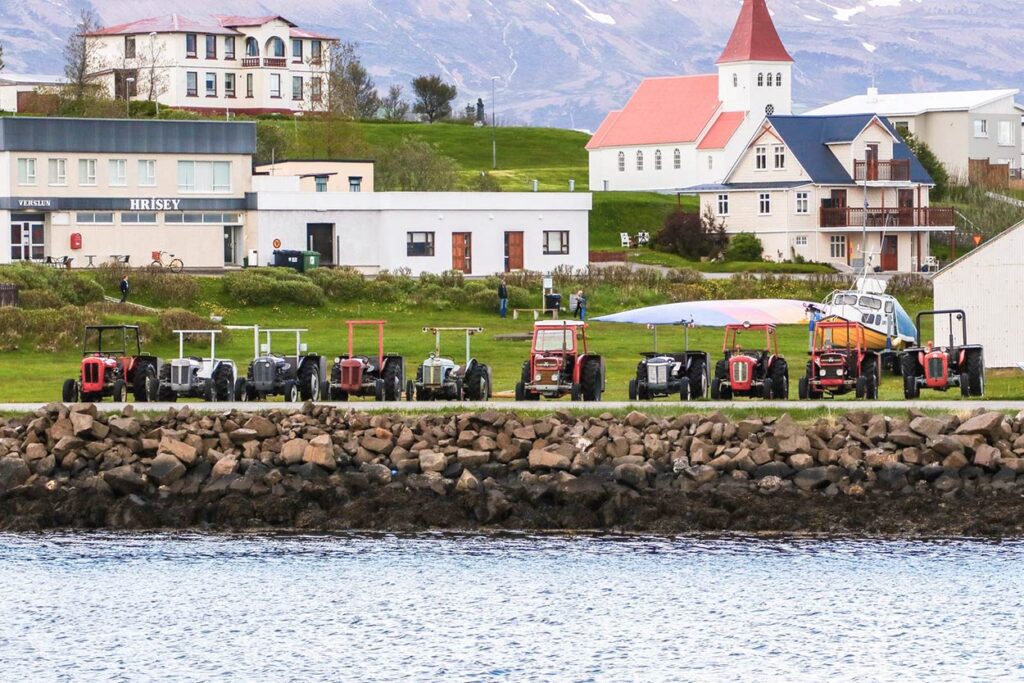 Jump on the ferry from Árskógssandur and visit the beautiful island Hrísey, a true natural treasure in Eyjafjörður.
Located in the heart of the fjord, Hrísey is often referred to as the "Pearl of Eyjafjörður" due to its natural beauty. The island is rich with vibrant birdlife, stunning views, warm hospitality of the locals and interesting history.
Daily Ferry Trips from Árskógssandur
With only a 15 minute journey, the island can be easily accessed by the ferry Sævar that departs the harbor from Árskógssandur everyday, making it a convenient and quick way to travel to Hrísey.
Tickets are sold on board the ferry.
For prices and ferry schedule, visit the Hrísey Ferry website
Experience the Best of Hrísey
In Hrísey, you will find plenty of activities to choose from during your visit. Hrísey offers a range of services that visitors can take advantage of including a swimming pool, restaurant, shop, museums, camping site and cozy guesthouse.
Discover the beauty of Hrísey: A Hiker's Paradise!
If you enjoy hiking you can find numerous hiking trails stretched across the flat moorlands, offering scenic views of the graceful purple heather. The island has several marked trails with signs indicating the difficulty level, allowing hikers to choose a path that suits their fitness level. We recommend taking a walk to the island's lighthouse which will leave you feeling captivated by the stunning views, especially during sunrise and sunsets!